New Patients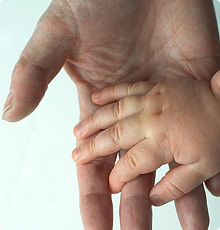 Necessary Paperwork
Thank you for scheduling your appointment with Dr. Malissia Zapata. In order to enhance the level of service that we provide you, Dr. Malissia Zapata requests that you complete your paitent history forms in advance through a new online service called digiChart Patient Portal. You should have received your Username and Password through email. When you first sign in you will be prompted to change your Sign In credentials. We encourage that you write your new Username and Password down afer you change it for future portal updates. Please follow the online instructions. Please note that we will only use your email address for support-related communication.

Patient Portal
Please bring the following items with you on your visit:
✔ driver's license
✔ insurance card
✔ list of medications currently being taken
✔ name and phone number of your pharmacy

Please make sure that you arrive at our office at least 20 minutes prior to your appointment to allow us sufficient time to process your paperwork.
Again, we look forward to meeting you, providing you with the best in healthcare and establishing a long-term relationship.
Sincerely,
Dr. Malissia Zapata
To Our Managed Care Patients
What You Should Know About Your Insurance Before You Visit Our Office
As a courtesy to our patients, our office attempts to verify your insurance coverage prior to your office visit. Unfortunately, the information we receive from your insurance company is minimal and is not a guarantee for coverage or benefits, but rather a quote based on current eligibiity.

In general, we are not given specifics of your coverage; for example, what prcedures you're insurance does/does not cover. We verify eligibility, co-insurance and copay amounts only. If you elect to have a procedure performed at a future date, our office will verify benefits prior to the procedure.

We encourage all patients to "know" their insurance policy. It is important to have this information because you are responsible for paying all charges associated with your care which the insurance does not cover at the time of service. Knowing what your plan does/does not cover will provide you with the knowledge to make medical decisions and know your options.

Please be sure to bring your insurance card with you on each visit. You will also need to bring your driver's license/photo id and method of payment for your co-insurance/copay.

Pleae feel free to contact our office if you have additional questions prior to your appointment. Thank you for helping us make your visit more enjoyable!
Financial Responsibility
We are committed to providing you with the best possible healthcare. In order to achieve this, we need your assistance and your understanding of our payment policies. Payment for services not covered by your insurance plan and any out of pocket expenses are due at the time of service. We accept cash, debit cards, MasterCard, Visa and Discover.

We must emphasize that as a medical care provider, our relationship is with you, not your insurance company. While the filing of insurance claims is a courtesy that we extend to our patients, all charges are your responsibility from the date services are rendered. It is understood that temporary financial problems arise; you are encouraged to contact us promplty for assistance in the management of your account.
FAQ / Tips
What documentation do I need to bring on my first visit?
You will need to bring your insurance card and picture ID. If necessary, please bring a form of payment. We accept cash and debit/credit cards. Unfortunately, we can't accept personal checks from new patients. We apologize for the inconveinance.
Do you accept 'my' insurance?
We accept most major insurances for obstetrics and gynelogical care. Please call to ask if we accept your specific insurance. At this time, we can't accept Care Credit as a form of payment.
Do you accept Medicaid/Medicare?
We accept Traditional, Parkland and Amerigroup Medicaid for obstetrics(pregnancy.) We don't accept Medicaid for gynecological care. We do gladly accept Medicare.
Can I bring my children with me to my appointment?
To improve the experience of all patients and decrease the amount of traffic in the waiting lobby, we ask that you make arrangements for your children before arriving to the office. Thank you for your understanding.